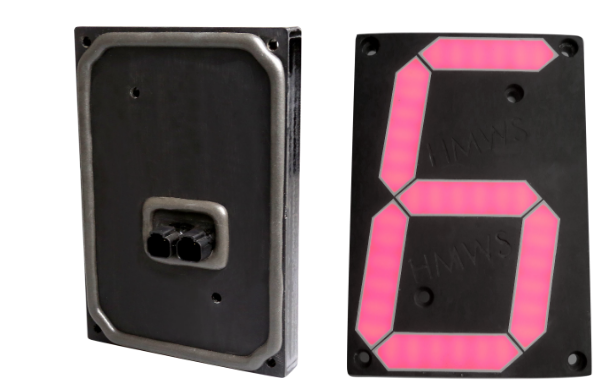 Fleet asset identification that is tough, highly visible in all conditions and comes in a Plug and Play configuration. The HMWS LED Asset Number system was developed to offer the market asset identification that provides enhanced visibility in any situation, be it day or night, adverse weather conditions and when the machine is isolated. Further enhancing the product offering is CISPR 25, Class 5 certification eliminating any potential interference with the equipment's sophisticated communication, radio and electronics. Reliability has not been compromised with the LED asset numbers having a IP68 rating whilst maintaining our Plug and Play philosophy.

• HMWS LED Asset Numbers have been stringently tested and certified to CISPR 25, Class 5. The certification guarantees low EMC performance eliminating communication, radio and electronic system interference
• HMWS LED Asset numbers are IP68 rated
• HMWS LED Asset numbers available in two (2) colours, red and blue). The two-colour option allows for quick and easy identification between asset categories. Examples: primary/ancillary equipment or AHS/Non-AHS assets
• Numbers can be configured to create any asset number
• Customised mounting options available
• Multiple mounting options
• Asset number can be equally visible during day and night times, even when the machine is isolated (no electrical power)
• The HMWS LED Asset numbers are multi-volt
• Asset number mounting surface has a form in place gasket to maintain a high level of sealing capability should the asset numbers be mounted to an electrical enclosure.
• All materials used are UV stable & UV resistant
• Plug and Play approach with integrated two pin Deutsch receptacles.
• Connecting multiple asset numbers is quick and easy using short loop cables (a Daisy Chain approach) • Multiple fixing points
• Operation temperature between -50 °C to 125 °C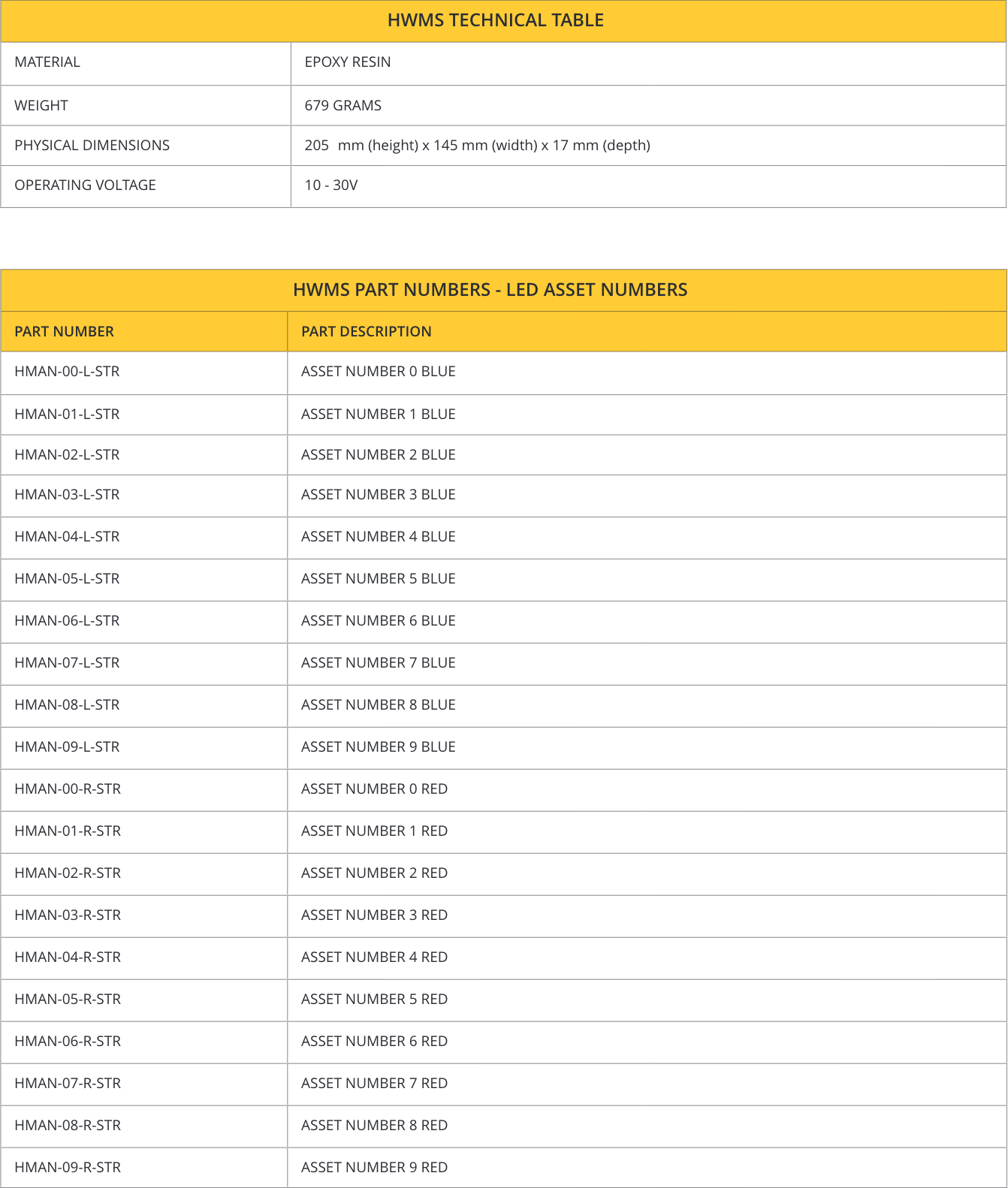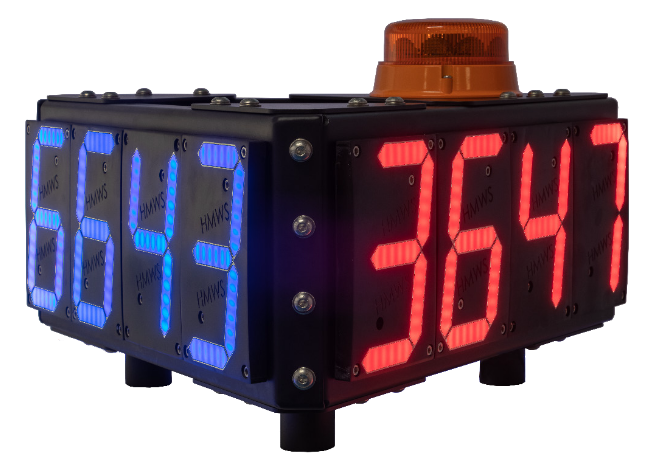 LED Asset Number Configuration – Triangular 
When illuminated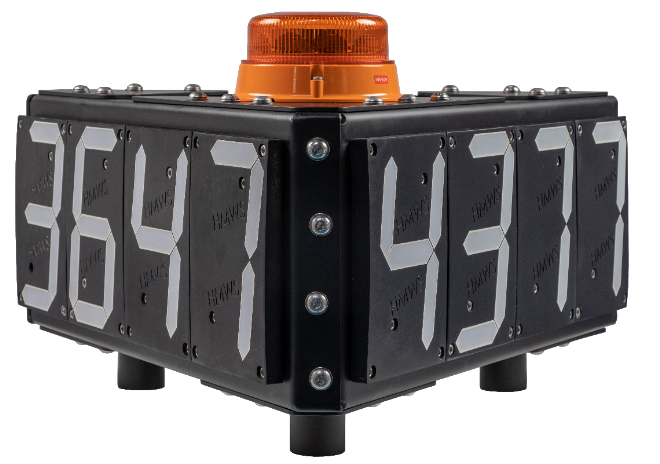 LED Asset Number Configuration – Triangular
When non-illuminated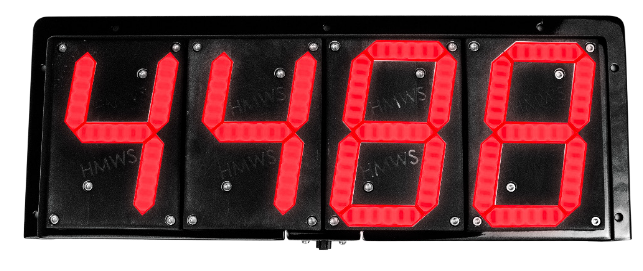 LED Asset Number Configuration – Panel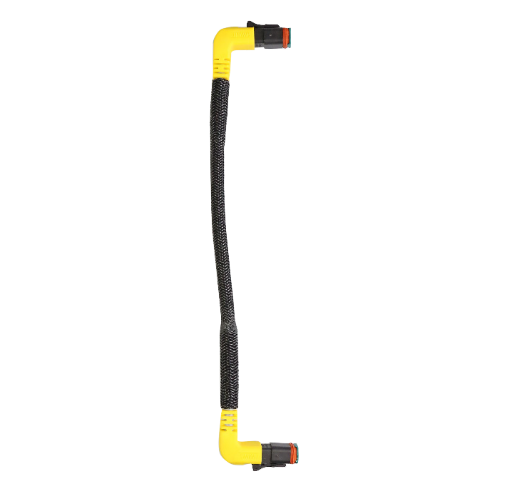 Short Over Moulded / Braided cable