The HMWS UNI Switch has been designed to take the complexity out of merging electronic systems. With a plethora of switch configurations available to the market, HMWS have created the HMWS UNI Switch, offering a customisable approach when configuring a rocker switch.
Its configurability offers a unique and universal switch installation system allowing the user to construct the contact arrangement, rocker actuators, rocker symbols and adapter bushes. Put simply, the installer can create a switch when required, reducing costs and purchasing lead-times without compromising quality and aesthetics.
Loads of applications, one switch!
The HMWS UNI Switch is a unique and universal approach to sourcing and assembling a rocker switch to a desired contact arrangement, switch symbol and rocker size that can be configured to fit most applications including all the major vehicle makes! Put simply, there are millions of configurable combinations!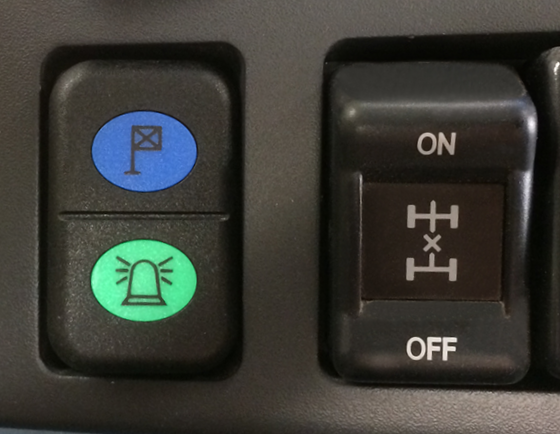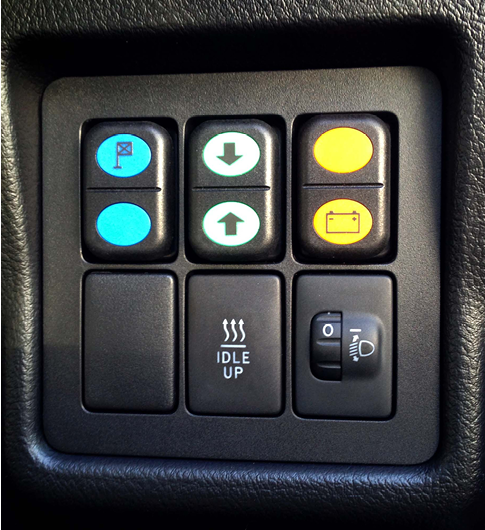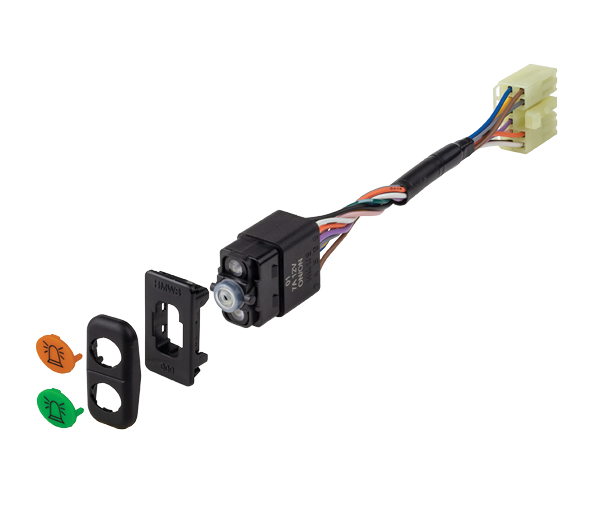 The UNI Switch design incorporates:
White LED multi volt illumination
Multi contact configurations for sourcing and installation flexibility (5 switch arrangments)
Universally adaptable, fits most vehicle makes
150+ different switch window combinations for illuminated applications
Multi volt 12 and 24
Heavy duty fibre reinforced rocker actuators
Silver plated contacts
IP67-rated switches
Sealed and unsealed switch connector options
Tested to 50,000 cycles of operation
100% plug and play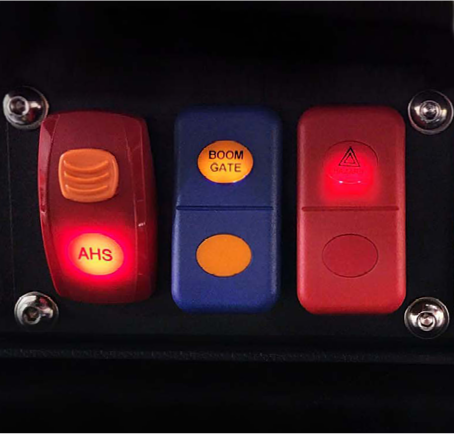 SWITCH BODY STYLE UNSEALED
| ITEM CODE | DESCRIPTION 1 | DESCRIPTION 2 |
| --- | --- | --- |
| SW-01U | ON/ON SWITCH BODY STYLE | 7A 12V ON/ON SW ASSY UNSEALED CONNECTOR |
| SW-02U | ON/(ON) SWITCH BODY STYLE | 7A 12V ON/MOMENTARY ON) SW ASSY UNSEALED CONNECTOR |
| SW-03U | ON/OFF/ON SWITCH BODY STYLE | 7A 12V ON /OFF/ON SW ASSY UNSEALED CONNECTOR |
| SW-04U | (ON/OFF/(ON) SWITCH BODY STYLE | 7A 12V (MOMENTARY ON) / OFF/ (MOMENTARY ON) SW ASSY UNSEALED CONNECTOR |
| SW-05U | ON/OFF/(ON) SWITCH BODY STYLE | 7A 12V ON/OFF/(MOMENTARY ON) SW ASSY UNSEALED CONNECTOR |

SWITCH BODY STYLE SEALED
| ITEM CODE | DESCRIPTION 1 | DESCRIPTION 2 |
| --- | --- | --- |
| SW-015 | ON/ON SWITCH BODY STYLE | 7A 12V ON/ON SW ASSY SEALED CONNECTOR |
| SW-025 | ON/(ON) SWITCH BODY STYLE | 7A 12V ON/ (MOMENTARY ON) SW ASSY SEALED CONNECTOR |
| SW-035 | ON/OFF/ON SWITCH BODY STYLE | 7A 12V ON/OFF/ON SW ASSY SEALED CONNECTOR |
| SW-045 | (ON/OFF/(ON) SWITCH BODY STYLE | 7A 12V (MOMENTARY ON) OFF (MOMENTARY ON) SW ASSY SEALED CONNECTOR |
| SW-055 | ON/OFF/(ON) SWITCH BODY STYLE | 7A 12V ON/OFF/ (MOMENTARY ON) SW ASSY SEALED CONNECTOR |